Custom Profiles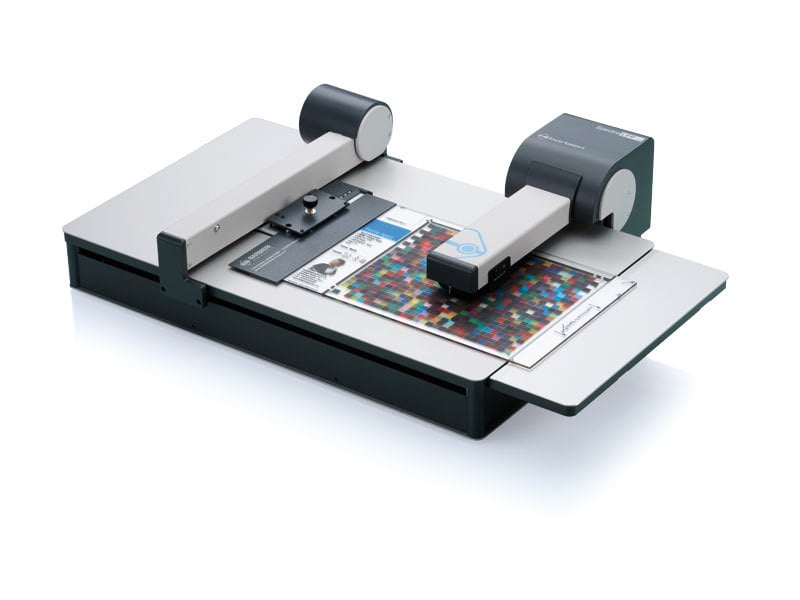 Full Gamut is a provider of custom ICC Print Profiles. Although based in Tasmania our services are available to Interstate customers. We offer either an onsite profiling service or profiles by mail order. Our profiles are made using X-Rite i1 Profiler software and a Barbieri LFP Spectrophotometer. Italian made, it is a precision instrument able to utilise UV cut filters to account for optical brighteners found in many "bright white" papers. We can also use a polarising filter to subtract flare, providing much more open shadow tones. We are capable of profiling both RGB and CMYK systems but specialise in RGB Inkjet profiling.
Custom Print Profile
A print profile is generated by printing a series of colour test patches of known value through your printer and measuring the resultant print. This spectral data is interpreted by the profiling software to generate an ICC colour profile which is installed in your system and used by colour management savy software such as Photoshop, Lightroom or any colour managed application to allow accurate previews and output of your images.
On Site Profiles
Please call Full Gamut on (03) 6240 3350 or Email us to make an appointment. We will schedule a time suitable to both parties to visit your site and create the print profile for you. Please make sure you have supplies of ink and the paper you wish to profile available.
Mail Order Profile
If you wish to save some money or are from interstate and are familiar with the process, you can take advantage of our mail order profile service. Instructions for printing the charts and mailing them can be found below.
Pricing
Prices for Custom Profiles

| Profile Type | In Store and Mail Order | At Users Location |
| --- | --- | --- |
| Monitor | $55 | $130 |
| RGB Print Regular | $55 | $130 |
| RGB Regular & Polarised | $75 | $150 |
| CMYK | Call for Quote | Call for Quote |
Steps for creating a custom ICC printer profile
When your profile is ready it will be delivered to the email address supplied on your order form.
Order and pay for your Custom ICC Print profiles online
Use these products to pay for your custom ICC printer profiles online. Be sure to include your online order number on the printed form when you post or bring your charts in for reading.
---