Metal Printing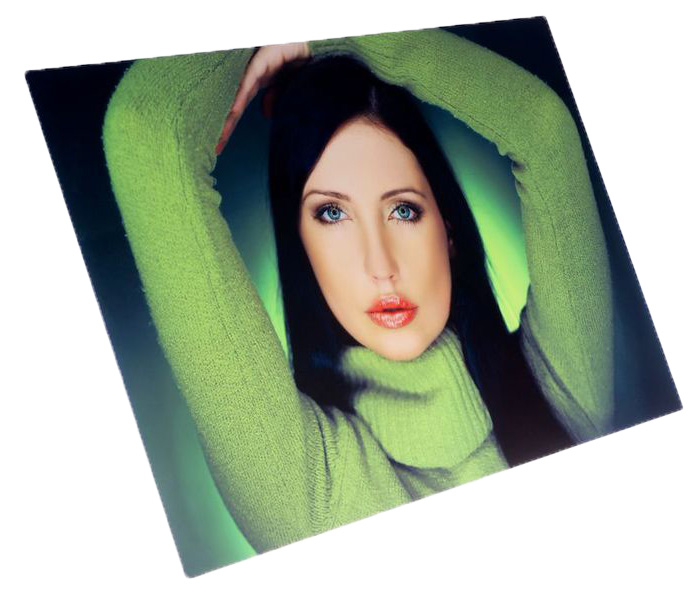 A unique product with a very high gloss finish, saturated colours and nearly indestructible. Dye inks are infused directly into the surface of sheet metal, trimmed and finished ready to hang. The prints are finished with a 10mm foam float mount and metal hanger, giving a modern edgeless look.
Prices for Metal Printing
Print Size (in)
Print Size (cm)
Price
RRP (inc)
8x10"
20.3x25.4
$83.97
8x12"
12.7x10.2
$95.45
10x10"
25.4x25.4
$96.72
10x20"
25.4x50.8
$114.57
11x14"
30.5x30.5
$123.51
12x12"
30.5x40.6
$101.82
12x18
30.5x45.7
$144.42
12x24"
30.5x60.9
$171.19
12x36"
30.5x91.4
$215.83
16x16"
40.6x40.6
$131.67
16x20"
40.6x50.8
$164.82
16x24"
40.6x61.0
$241.35
20x20"
50.8x50.8
$247.74
20x24"
50.8x61.0
$256.65
20x30"
50.8x76.2
$273.24
24x24"
61.0x61.0
$289.82
24x30"
61.0x76.2
$384.32
24x36"
61.0x91.4
$472.28
30x40"
76.2x101.6
$523.28
32x44"
81.3x111.8
$566.43
A3
21x29.7
$134.98
A4
29.7x42
$95.45
Electronic File delivery
You can upload your design to us using our Hightail File delivery service. It is free and you can put in a message telling us what size you require, what banner type and when you need the finished work by. Please include your contact details such as name and phone number, and a postal address if we need to send it to you.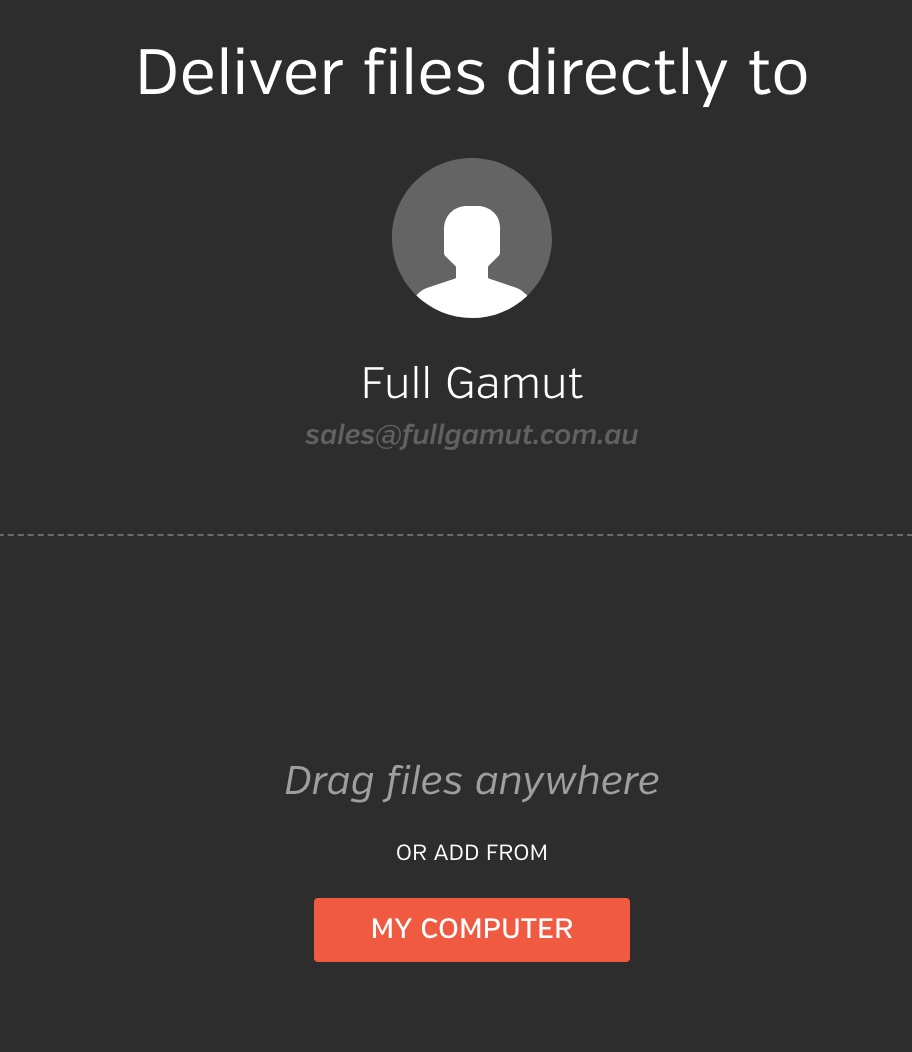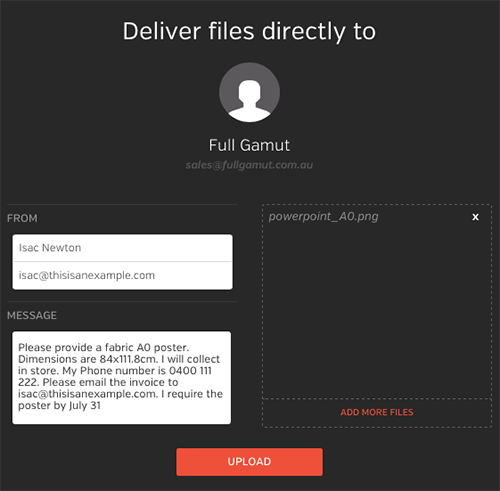 Payment
Once we have finalised you banner we will create and invoice which we can email for payment or you can pay in-store if collecting the poster from Full Gamut.
Please contact the team by phone on (03) 6240 3350 or by email at sales@fullgamut.com.au