Monitors
---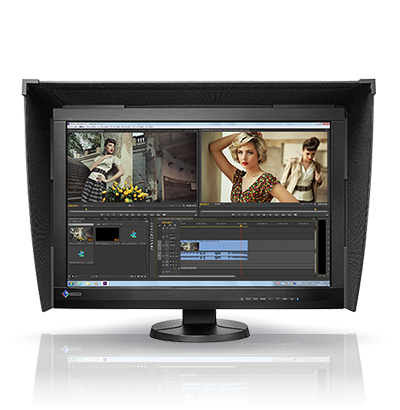 Full Gamut is proud to be the Tasmanian dealer for EIZO precision LCD monitors. We have been using and selling these monitors for over 12 years and have seen the technology evolve, mature and the prices come down. There is now something in the range to suit every budget. Not everyone needs the precision of a $3000 screen. We use self calibrating monitors in our print studio and find them invaluable tools in our editing workflow. We pick up subtleties of colour and tone that some of our print clients miss and can rectify errors before they are committed to ink on paper.
There are two series of EIZO screens to choose from:
All ColorEdge monitors come with Colour Navigator software, the heart of the hardware calibration system.
CS models are entry level calibration monitors require an external calibration device such as the EIZO EX4 or third party devices like the Datacolor Spyder or Xrite I1 Display Pro.
CG models and fully self calibratingwith some models available in 4K, sizes up to 31"
This series offers an entry point into the Eizo range. They are low energy use LED monitors with a range of colour controls suited to hobby usage in the photography and design markets. These require an external calibration device for a colour managed workflow.
---