Mid Range Printing


Inkjet Printing -Midrange Papers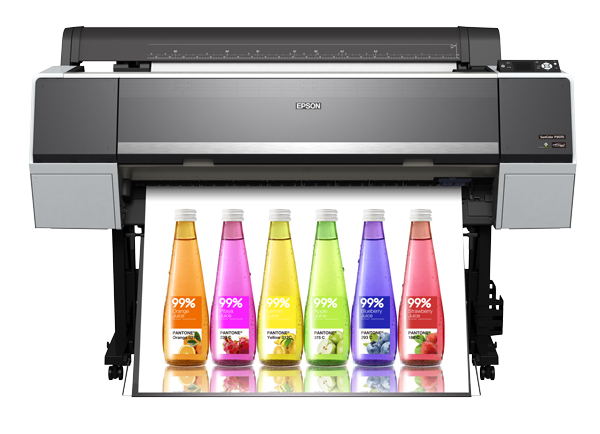 Our mid range prints are on lighter weight stocks, still from the finest manufacturers or surfaces designed for specific display or proofing purposes. All these materials are printed on our pigment based machines for long print life.
The Rag Photographique 210 and the William turner 190 are 100% cotton rage papers for those who still want a rag paper at a lower cost.
Available Papers
The following papers fall into the mid-range category.
William Turner, Rice Paper, Self Adhesive Poly Propalene and Universal Backlight Film only available in up to 24" sizes.
Canson: Photosatin 270gsm, Rag Photographique 210gsm,
Ilford: Galerie Smooth Pearl 310gsm
Hahnemuhle: William Turner 190, Rice paper 100gsm
Epson: Epson Premium Gloss 250gsm
Chromajet: Metalic Pearl
Gamut Canvas 380gsm
Display materials: Phototex self adhseive, Universal Backlight Film, Self Adhesive Poly Propalene, Hi Res Poster 180gsm & 230gsm
Fixed Size Prints
Pricing table for Fixed Size Mid Range Prints

| Print Size (in) | Print Size (cm) | Price |
| --- | --- | --- |
| A5 | 21x14.8 | $7.50 |
| A4 | 21x29.7 | $11.50 |
| A3 | 29.7x42 | $23.00 |
| A3+ | 32.9x48.3 | $29.90 |
| A2 | 42x59.4 | $38.00 |
| A1 | 59.4x84.0 | $66.70 |
| A0 | 84x118.8 | $141.50 |
| 5x3.5 | 12.7x8.9 | $4.30 |
| 5x4 | 12.7x10.2 | $4.30 |
| 5x5 | 12.7x12.7 | $4.30 |
| 5x7 | 12.7x17.7 | $5.20 |
| 5x7.5 | 12.7x19.0 | $5.20 |
| 5x8 | 12.7x20.3 | $5.20 |
| 6x4 | 15.2x10.2 | $4.30 |
| 6x6 | 15.2x15.2 | $4.30 |
| 6x8 | 15.2x20.3 | $6.30 |
| 6x9 | 15.2x22.8 | $6.30 |
| 8x8 | 20.3x20.3 | $8.60 |
| 8x10 | 20.3x25.4 | $9.20 |
| 8x12 | 20.3x30.4 | $11.50 |
| 10x6.7 | 25.4x17.0 | $8.60 |
| 10x7 | 25.4x17.8 | $9.20 |
| 10x10 | 25.4x25.4 | $17.30 |
| 10x12 | 25.4x30.5 | $17.30 |
| 10x15 | 25.4x38.1 | $17.30 |
| 11x14 | 27.94x35.6 | $17.30 |
| 12x12 | 30.5x30.5 | $23.00 |
| 12x16 | 30.5x40.6 | $23.00 |
| 12x18 | 30.5x45.7 | $23.00 |
| 12x24 | 30.5x60.9 | $28.80 |
| 12x36 | 30.5x91.4 | $42.60 |
| 12x42 | 30.5x106.7 | $54.10 |
| 12x48 | 30.5x121.9 | $63.30 |
| 16x16 | 40.6x40.6 | $28.80 |
| 16x20 | 40.6x50.8 | $28.80 |
| 16x24 | 40.6x61.0 | $38.00 |
| 20x20 | 50.8x50.8 | $38.00 |
| 20x24 | 50.8x61.0 | $47.20 |
| 24x24 | 61x61 | $47.20 |
| 20x30 | 50.8x76.2 | $57.50 |
| 24x30 | 61.0x76.2 | $57.50 |
| 24x36 | 61.0x91.4 | $66.70 |
| 30x30 | 76.2x76.2 | $85.10 |
| 30x40 | 76.2x101.6 | $112.70 |
| 40x26.6 | 101.6x67.6 | $112.70 |
| 40x40 | 101.6x101.6 | $138.00 |
| 30x45 | 76.2x114.3 | $126.50 |
| 40x50 | 101.6x127 | $172.50 |
| 40x60 | 101.6x152.4 | $207.00 |
| 45x45 | 114.3x114.3 | $212.80 |
| 50x50 | 127x127 | $235.80 |
| 55x55 | 139.7x139.7 | $259.90 |
| 50x60 | 127x152.4 | $235.80 |
| 60x60 | 152.4x152.4 | $282.90 |
| 60x70 | 152.4x177.8 | $330.10 |
| 60x90 | 152.4x228.6 | $424.40 |