Masterpiece Art


Masterpiece Art has one of the largest if not the largest catalogues of online art and prints in Australia. You can order your prints online and pick up at the shop or have it posted directly to your door. With fast turnaround and fantastic quality you are able to have that perfect piece within days not weeks or months. There is no need to get your prints from overseas and pay over the top for postage and have to wait weeks for it to arrive.
Don't forget we can frame or stretch any of the prints you purchase from Masterpiece Art. Available at www.masterpieceart.com.au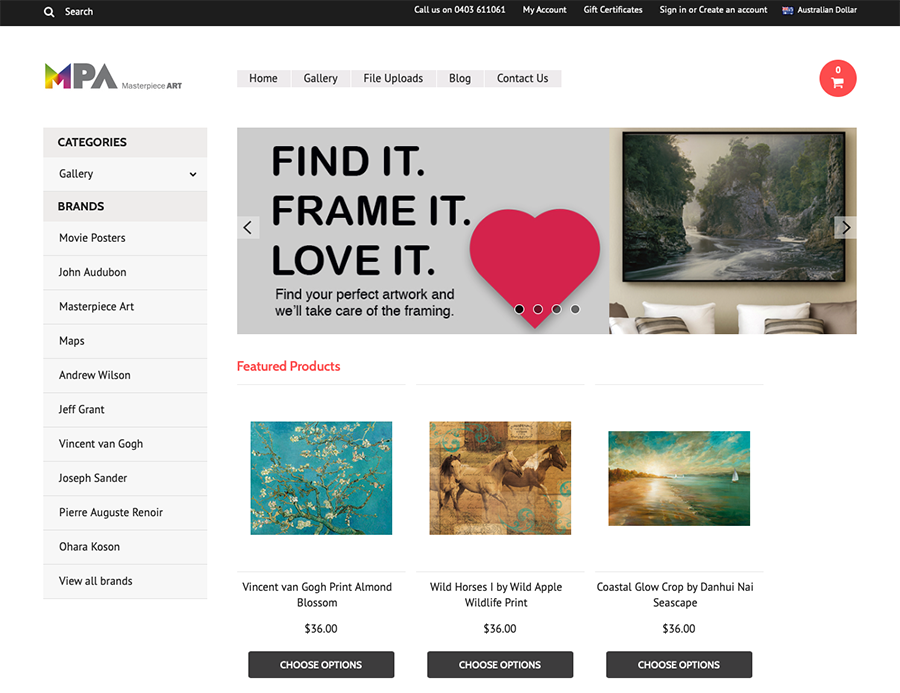 Many more available at www.masterpieceart.com.au
Masterpiece Art is a fully owned subsiduary of Full Gamut Pty. Ltd.