Helen Barnard
Illustrator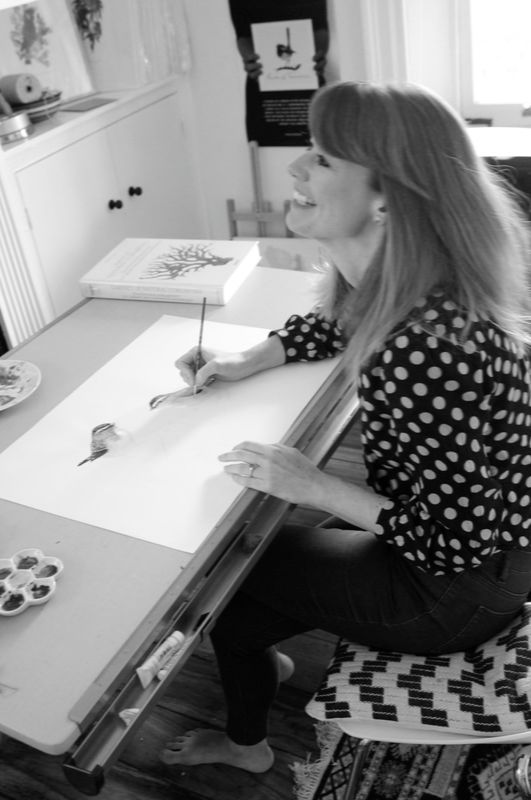 about the little wren – helen barnard
I moved to Tasmania in 2011 and was enchanted and inspired by the beautiful and unique flora and fauna on this fascinating island. It evoked a curiosity and want to explore and understand this new landscape and it's inhabitants – there is always something different and surprising.
I am particularly interested in studying and painting wildlife, the closer you look the more you see. I get drawn in to this kind of detailed work and love painting.
I hope my work invites people to take a moment, see something that they hadn't noticed before and reminds them of their connection with nature.
exhibitions
I have no formal fine arts training, I have been painting in watercolour since 2011. My first exhibition "Bird Nerd: Exploring Tasmania's Avifauna" was held in 2013 at INKA Gallery in Hobart, the second exhibition and first sell-out show was 'Once Upon a Branch' at Wild Island Tasmania, Hobart in October 2016, I then exhibited new underwater artworks 'Small Island Big Sea' at Wild Island in May 2018. I have created a range of products (cards and prints) from my work, supplied through various retail outlets in Tasmania, under the name The Little Wren.
​
---