Scientific & Conference Posters


---
Full Gamut can provide prints for conference presentations in either 180 or 230gsm poster paper or a printable fabric that can be folded and put in a suitcase. A folded fabric poster removes the inconvienience of carrying a poster tube when traveling.
Colour or B&W printing
A1 and A0 or custom sizing available
Fast turn around times
File upload facility available
Foldable Fabric available
Prices for Scientific & Conference Posters

| Print Size | Print Size (cm) | Description | Fabric |
| --- | --- | --- | --- |
| A1 | 59.4x84.0 | 180 or 230 gsm Matte A1 | $55.00 |
| A0 | 84.0x118.8 | 180 or 230 gsm Matte A0 | $99.00 |
| A1 | 59.4x84.0 | Fabric A1 | $65.00 |
| A0 | 84.0x118.8 | Fabric A0 | $110.00 |
File Requirements:
By far the best file format to submit your poster design is as a PDF file. This will maintain your ormating and fonts and should result in an accurate representation of your poster design. You can use whichever design software you like but set you page size to the finished size of your poster design. Many people use Microsoft Pwerpoint to layout their poster design.
Create a new blank presentation, go to the Page Setup tools and choose custom as your page size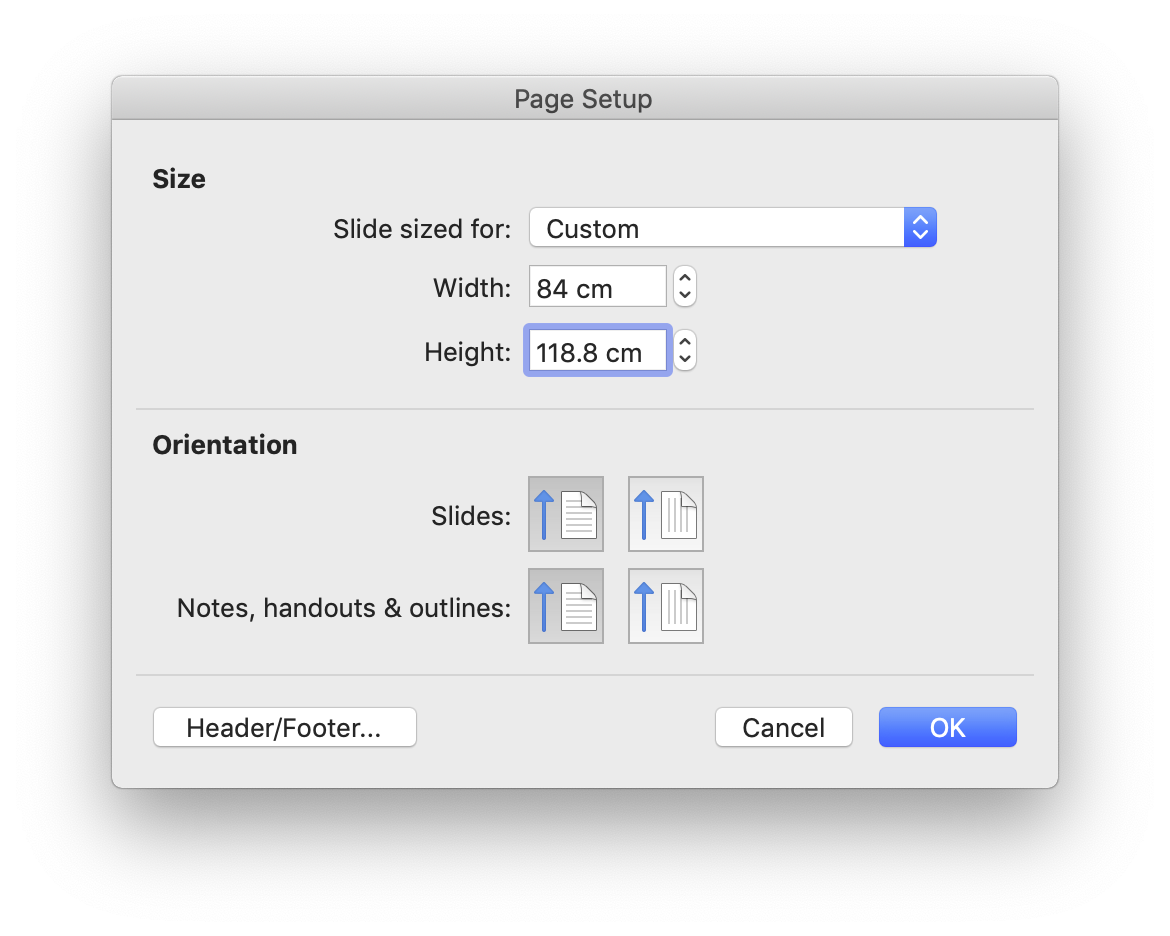 Set the appropriate width and height dimensions for you poster, depending on if you require a vertical or horizontal orientation poster.
A1 594x840mm
A0 1188x840mm
When your design is proofed and approved, export it as a PDF file. In Powerpoint for example: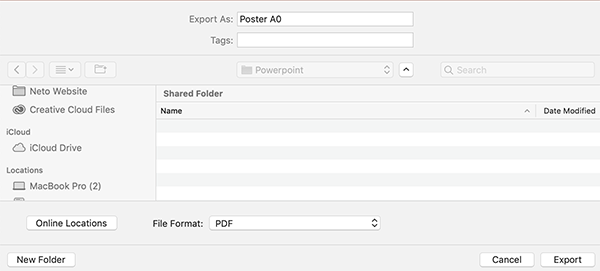 Be aware that our roll sizes are 914mm for the paper and the fabric so if you need to exceed that dimension on the short side of your poster please contact us.
Electronic File delivery
You can upload your poster to us using our Hightail File delivery service. It is free and you can put in a message telling us what size you require, what print type and when you need the poster by. Please include your contact details such as name and phone number, and a postal address if we need to send it to you.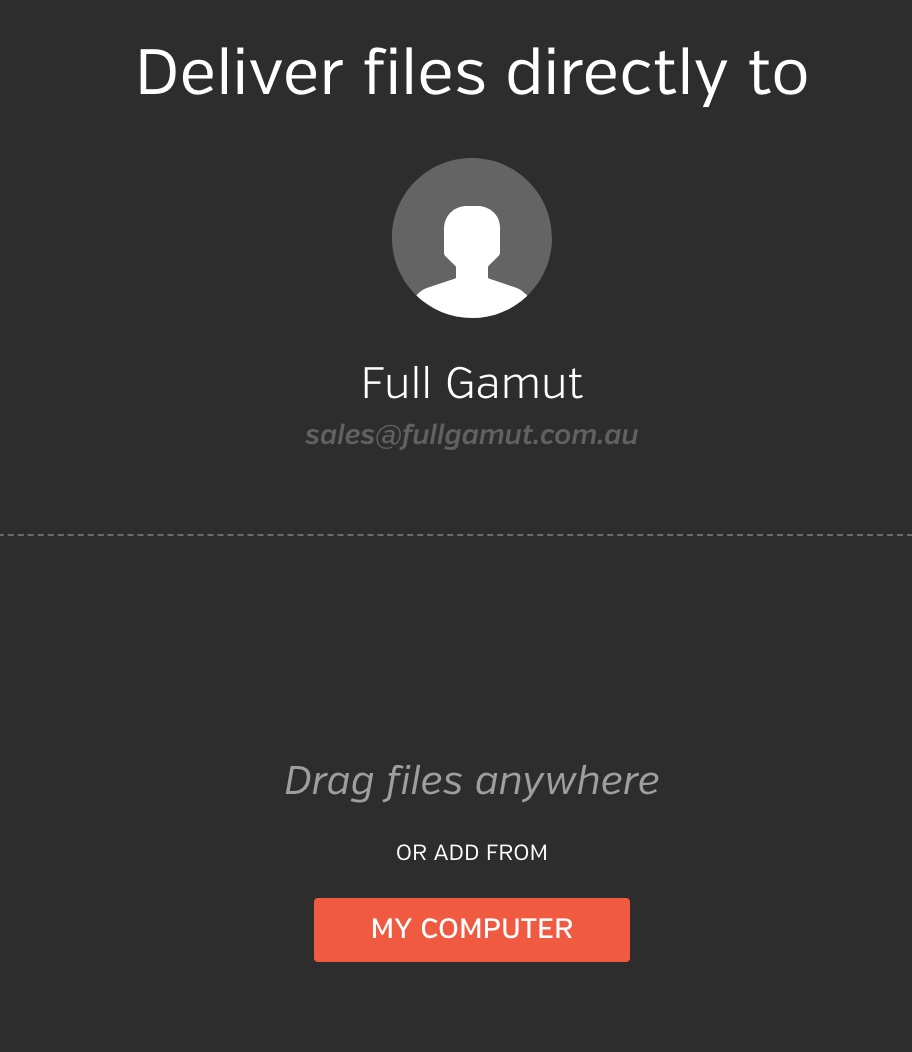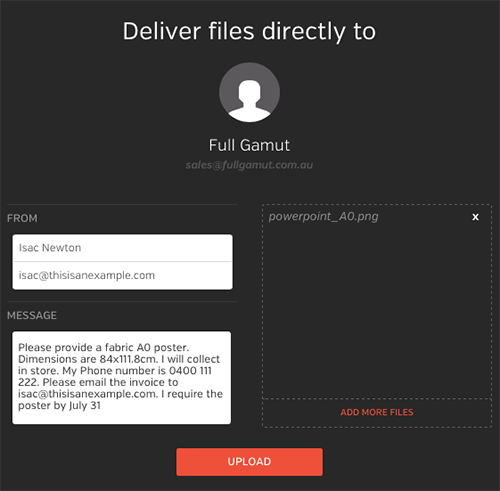 Payment
Once we have finalised you poster we will create and invoice which we can email for payment or you can pay in-store if collecting the poster from Full Gamut.
Please contact the team by phone on (03) 6240 3350 or by email at sales@fullgamut.com.au